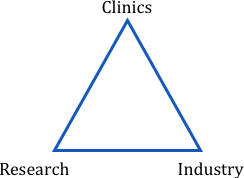 More specifically, the SSB+RM:
organizes a scientific meeting once a year, where the general assembly is also held. Attendance to the scientific meeting has a reduced price for SSB+RM members. An Apéro is organized at the end of the meeting to promote the communication between participants.
provides a networking platform for biomaterials producers, researchers and users
sponsors travel awards for students and students with a contribution to the annual SSB+RM conference can attend the meeting free of charge.
give two awards for best PhD and MD thesis on Biomaterials and Regenerative Medicine.
maintains a website to promote the transfer of information in the national biomaterials community (e.g. list of new jobs and congresses in biomaterials)
has eCM as its official journal. 2010 was the tenth anniversary of eCM True Open Access Journal. eCM received its new Impact Factor of 5.378, making this the number 1 journal in the area of trauma research (short history).